Rules Surrounding Real Money Bonuses
With all the bonuses that online casinos offer, it's important to understand some of the rules surrounding each.
Rules Surrounding Real Money Bonuses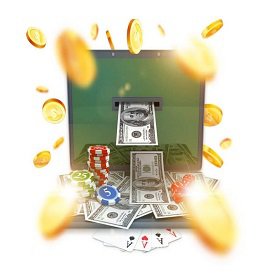 We've all been there: you're just trying to sign up for a free trial to the latest streaming service so you can watch that new show everyone is watching. You've filled out your personal information, but before allowing you access, you have to accept the dreaded "Terms and Conditions." Like any sane person, you simply check "I Accept" (without actually reading anything) and proceed to binge hours of streamed television.
While that may be fine and well with most websites, when it comes to understanding the rules of your real money bonuses, it is advisable to go into it with your eyes wide open.
Sign-up Bonuses
There is no shortage of sign-up bonuses available out there. Before you go through the process of typing out all of your details, however, be sure to read the fine print. Sign-up promotions almost always expire, so be aware of how soon you need to use them. Also, there is often a maximum amount that you can win on those awards or maximum amounts that you can wager. Disregarding the rules regarding sign-up bonuses can result in you forfeiting some or all of your winnings.
Many sign-up promotions are no deposit bonuses, meaning that you don't need to deposit anything to receive the deal. However, the other 50% of the time, these gifts are only available if you put a certain amount down. If you are looking to try some casinos out with no financial commitment, be sure to check if the first-time player promotions are gratis or dependent on a minimum deposit.
Wagering Requirements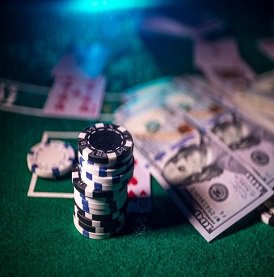 Maybe you've signed up for a casino that you'd like to try out and received twenty spins for no deposit. At the end of your free spins, you've won $50! That's awesome, right? Well, not so fast. Before you try to cash those winnings out, be sure to check the wagering requirements. Sometimes you will only need to wager your winnings a few times, while other sites may require you to wager the bonus up to fifty times.
Figuring out wagering requirements is fairly simple once you understand it - all it takes is a little math. If the bonus you won was $20 and the wagering requirement is 20x, then just multiply 20 dollars by 20 wagers, and you know you will need to wager $400 before cashing out. This means you have to risk that money multiple times, but hey, free cash is free cash.
The last thing to know about wagering requirements is that not every game counts the same towards your requirement. Some games don't count, as is often the case with roulette, while other games may only count as a certain percentage of a wager, like table poker.
Free Games
When a no deposit bonus like free spins or free play is awarded, they often come with certain limitations. Either they will be limited to one specific game, or it might be restricted to games by a certain gaming developer. If you want to play a slot that you saw advertised, make certain that the terms include that game before signing up for a free spin deal.
With these few tips in mind, the world of real money bonuses should be much more clear. And, as always, thoroughly read the terms and conditions of each new website.