Real Money No Deposit Slots
If you don't think it's possible to win real money playing no deposit slots, think again. Not only is it possible, but here are some helpful tips that will maximize that probability and give you the biggest payout over the long run.
Real Money No Deposit Slots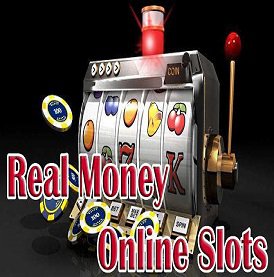 The fact is, the odds are never in your favor when it comes to playing real money slot machines. However, the possibility of winning a big jackpot, especially with progressive slots, is very enticing. If you can learn how to make the most of free casino bonuses as well as where and how to spend your money, then you can still enjoy the thrill of the game while keeping more cash in your pocket.
Bonuses
Online casinos will offer great deals for you to try out their platforms. Before you get pulled in by those deals, however, take the time to check out all of the terms and conditions.
Websites can't indiscriminately give out free cash; otherwise they would be out of business in no time flat. That's where a little bit of homework is desirable on your part. Make sure that taking advantage of that bonus isn't going to make you lose more money than you're willing to part with.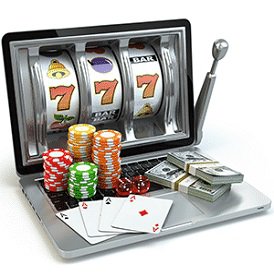 Wagering Requirements - If a casino has a 50x wagering requirement, the chances of you saving money by registering for a sign-up bonus are pretty slim. But, if it's a casino that you think you'd enjoy and would spend lots of time on, then go ahead and take advantage.
Specified Games - Some bonuses like free spins are often limited to a specified game. If you were hoping to win the progressive jackpot, but the spins are only good for machines with a fixed jackpot, you might be disappointed.
Cashing Out - Know what you're going to get in the end when it comes to no deposit bonuses. Some casinos stipulate that anything you win with a bonus can only be used in gameplay, and therefore cannot be cashed out.
Odds
While the odds of each slot machine are not generally known or made public by the casinos, it is a safe bet to assume that over the long run the casino with keep at least 5% of your money. What can be found, however, is a casino's payout percentage, or how much on average they are giving out in winnings. If it's a good percentage, say 95-97%, then you can feel more confident spending your money there.
Max Bet
Nothing is certain in the world of gambling (it wouldn't be a gamble, now then, would it?). One thing is statistically in your favor, though, and that is wagering the maximum bet each time you play a real money slot. While it may seem like a good idea to make your money last longer by making smaller wagers, and it may be more fun that way, the odds are better for you to make money when you put in the maximum amount.
Budgeting
The final tip is to go in with a budget and stick to it. If you want to play real money slot machines you can help yourself out by taking advantage of the bonuses, knowing the odds, making smart bets, and ultimately being sure about how much money you are willing to spend on a given night. Keeping these tips in mind will maximize the fun you have playing all while giving you the best chance possible.